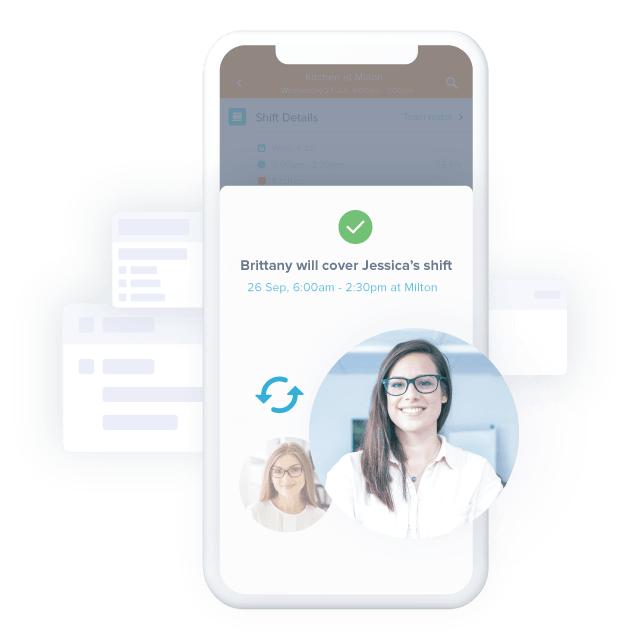 Shift Swapping that works for your business
Approve shift swaps with complete oversight of costs and compliance. We built shift swapping with business outcomes in mind, so you can reduce no-shows and stay in control.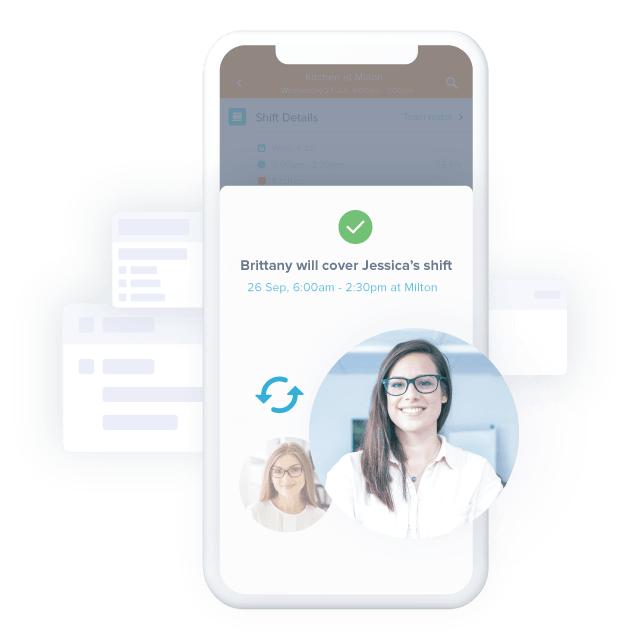 Manage shift changes easily
When employees aren't able to work a shift, offer it to other staff to make sure it gets covered.
Management Approval
Decide which shift swaps to broadcast and who fills each shift from the managers' app.
Overtime Alerts
Tanda will notify you if an employee who offers to fill a shift is about to go into overtime.
Select the best replacement
Managers can choose to broadcast the shift to all available staff or offer it to select employees.
Shift swaps that save you money
Keep wage costs in check with award interpreted costs shown against all potential swaps. Approve shift swaps while staying in control of your wage costs.
Intelligent staff selection
Make the right shift swap every time with Tanda's intelligent staff selection tools. We suggest good fits for a shift based on numerous factors including cost, availability, qualifications, fatigue management, and any other custom rules you build.
Integrations
Integrate Tanda with payroll and POS systems you already use










Thousands of people across the globe use, and recommend, Tanda
"Give Tanda a go, and watch very quickly how much more control and how much more understanding you have of your business - and you'll look back and you'll go, 'why was I doing it any other way?'"
Adrian Rosato,
Director of rawGroup Hospitality
"Tanda will be an essential tool for us moving forward as it will scale effortlessly."
Andres Shub,
Chief Operating Officer at Mon Purse and Tanda Client
Take control of your roster