Open up your doors to growth.
Let go of the administrative burden and focus on growing your hospitality business with Tanda.
Thousands of people across the globe use, and recommend, Tanda
"Give Tanda a go, and watch very quickly how much more control you have of your business."
Adrian Rosato,
Director of rawGroup Hospitality
"By introducing Tanda, we've been able to give 12 hours a week back to our leaders to develop their team."
Ebony Harty
National Training Manager, Betty's Burgers & Concrete Co.
Let go of the administrative burden.
Control wage costs and stay compliant. All for a fraction of the effort.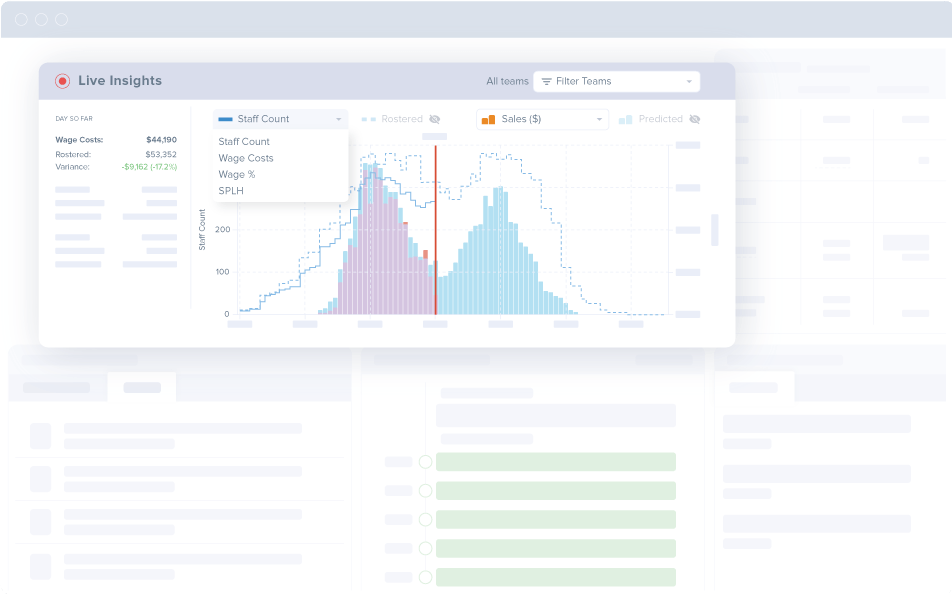 Keep wage costs manageable in real-time.
Work out just the right number of staff for every shift with Live Insights. No other platform provides your Sales-per-Labour-Hour data as quickly or accurately as Tanda.
Stay compliant without the manual pay calculations
Our in-house legal team creates and maintains award rules consistent with almost 30 modern awards, including the Hospitality Industry (General) Award 2020. This means Tanda automates your wage calculations, including base rates, overtime, allowances, and higher duties. rates.
Stay in control of staffing needs
Enjoy fully-costed rosters to manage wages while keeping your business adequately staffed. Manage changes easily with our one-tap shift swapping, complete with manager oversight.
Everything you need, all in one platform
Seamlessly handle scheduling, time-tracking, and payroll on any device.
Integrations
Integrate Tanda with payroll and POS systems you already use




The #1 Workforce Success Platform
For you
For your Hospitality Business
For your Workforce
Reduce admin work
Save time with Tanda's seamless timesheet-to-payroll processing.
Complete oversight
All the data you need to effectively manage teams and the business is available when you need it, on an easy to navigate platform.
Faster compliance
Enjoy peace-of-mind with automatic award interpretation across timesheets (Hospitality Industry Award (General) 2010). No more having to spend hours manually calculating multipliers.
Live insights at your fingertips
Make quick and accurate data-driven decisions with Live Insights.
See your wage costs before you publish
Create the best rosters with real-time cost figures, ensuring your wages remain stable and in line with sales.
Accurate pay calculations
Managed Hospitality Industry Award 2010 template ensures wage penalties are applied correctly. This means accurate pay and avoiding noncompliance sanctions.
Cater to flexible schedules
Employees can apply for leave and let managers know when they're unavailable to work, right from their smartphone.
Pay accurately, every time
The Tanda timeclock ensures staff are paid up-to-the-minute and creates timesheets instantly for perfect payroll, every pay run
Everything the employee needs, anywhere
Our mobile app puts rosters, notifications, leave management, and the ability to cover shifts in the hands of employees.
Go the Tanda way,
Free for 14 days.
Be one of the over 6,000 businesses achieving Workforce Success with Tanda.
Book a Demo

Award Interpretation
Automate your timesheets and wage calculations with Tanda's powerful award engine