50+ new features to grow everything but your paperwork.
There is a pattern consistent in most industries. Companies that succeed are ones where frontline managers have influence in improving the execution of business strategy.
Former Schering-Plough (now Merck & Co.) CEO Fred Hassan says frontline managers 'represent an all-important feedback loop that allows the CEO to stay abreast of the latest developments in the business.' At Tanda, we believe frontline managers need to be in the frontline — enabling their team to be their best selves.
In the past 6 months, our product team has been working on making each task you do on Tanda quicker and easier. So you can use our software less and grow your business more. Here are 50+ features that do exactly that.
---
1. Tailor Tanda to your business needs with The Platform
The Platform lets you customise your Tanda workflow. Using custom objects and custom fields, you can create new ways of storing and communicating information. No matter how big or small your team is, they are always informed.

Learn more about The Platform >
---
2. Demystify part-time compliance by rostering from Regular Hours of Work
Having a permanent part-time (PPT) staff is more cost-effective than a casual team. However, the administrative requirements of having PPT staff may be a discouraging factor for employing them.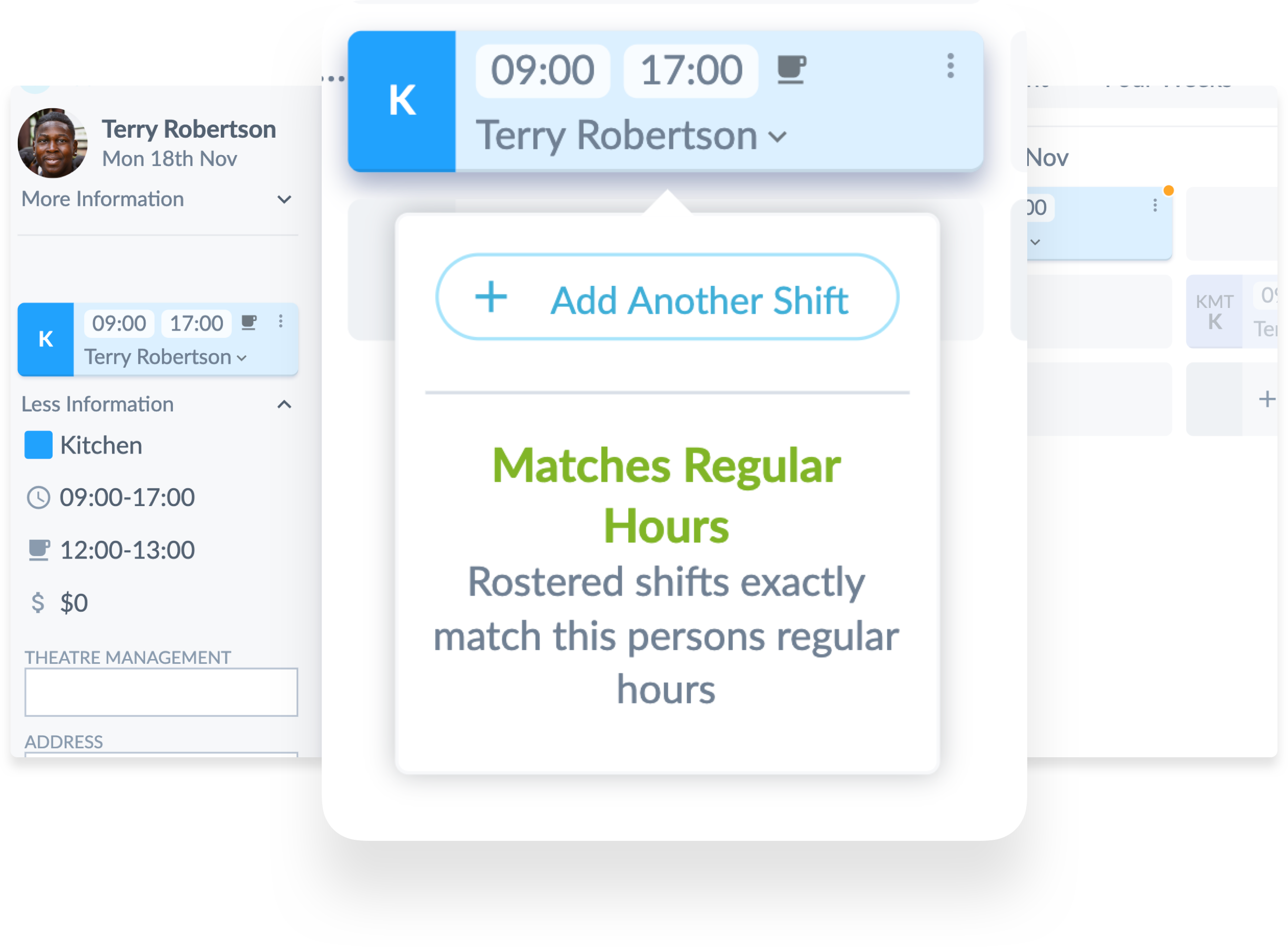 One of the most labour intensive requirements for managing PPT staff is rostering. Keeping track and manually implementing regular hours of work (or contract hours) in rosters can be exhausting — especially if it's for an entire team.
Rostering from Regular Hours of Work removes these administrative hurdles. Learn how to roster from Regular Hours of Work >
---
3. Brand-new, more powerful, more customisable rosters
Our new, more powerful rosters have the same features you're used to, but with more functionality on top. See what's new >
---
4. Approve and edit timesheets from anywhere
No need to stay behind a computer to go through your team's timesheet. With the Tanda app (version 0.34.3 or newer), you can edit and approve timesheets from anywhere.
See what else you can do on the mobile app >
---
5. Onboarding: Multiple contract uploads and welcome messages
In the first days of your newest hire, a smooth onboarding is one of the best ways to ensure early success. One of the core parts of this process is signing a contract. The easiest way to do that is with Tanda's onboarding offering.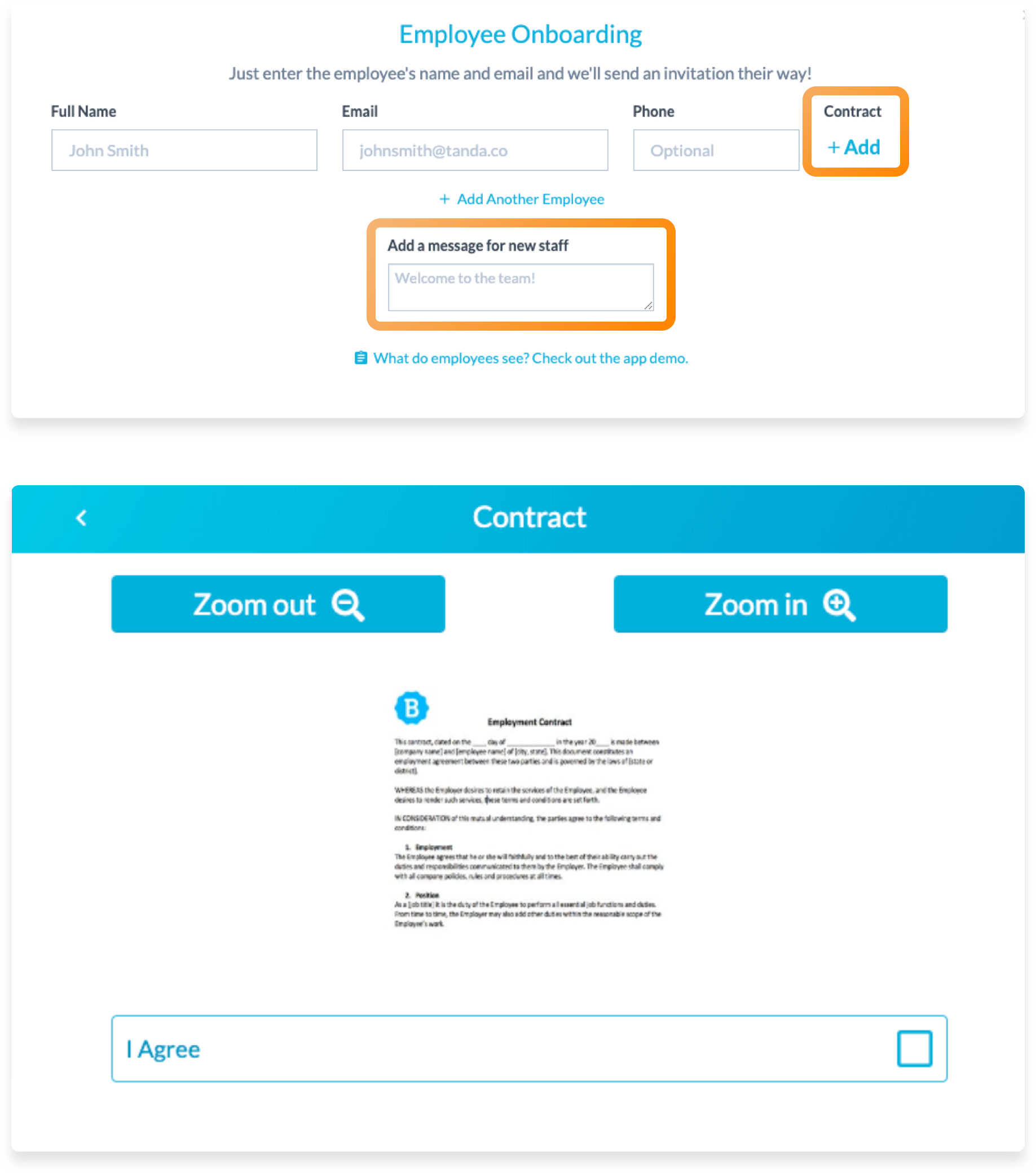 ---
6.
Customise leave by hiding leave balances and leave types
This is helpful for leave staff cannot apply for (e.g. public holiday paid/not worked); less common leave types, such as long service leave; and types that are not commonly taken by your team, such as maternity leave for a majority-male staff.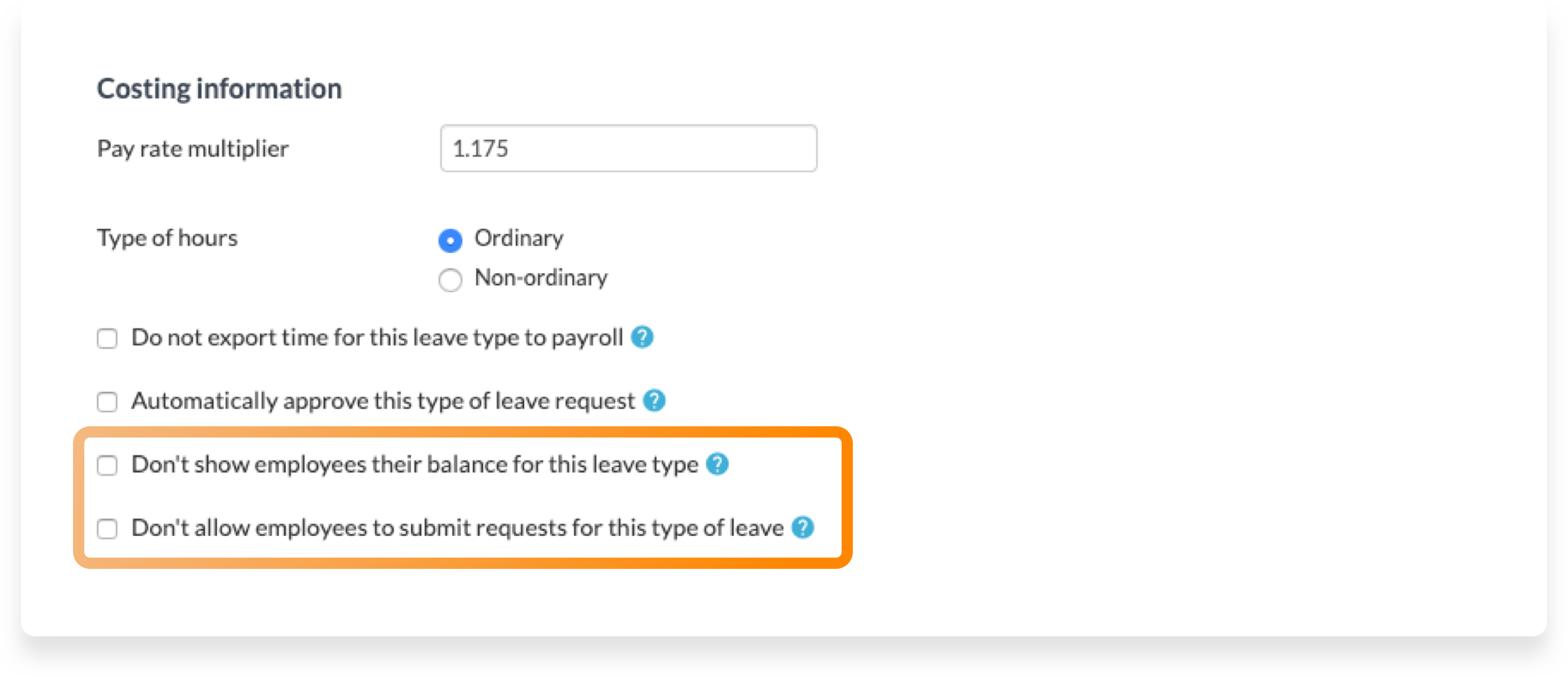 ---
7.
P
ay overtime for work outside contract hours

---
8.
Key Alert: Maximum qualification hours reached
A key alert can now notify managers if an employee will go over their qualification max hours.

---
9.
Roster edit history filters
Filter roster edit history by staff and action.

---
10.
New Employee Navigation: See unavailability, leave, clock-ins, and other employee information in one place
Everything about your employees is now all in the employee profile.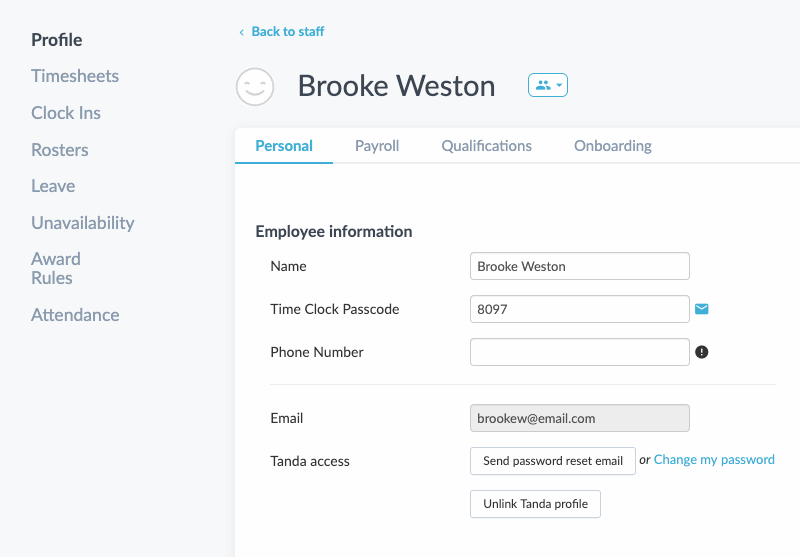 ---